Brake Repair near Me
At Toyota of Des Moines, our maintenance professionals know you rely on your brakes to be there when you need them. Every day, we count on our brakes to respond appropriately and protect us. When the brakes are properly tuned and working, they're able to bring your car to a full stop from a high rate of speed in an instant.
If you've noticed that the brakes aren't responding as they should, our West Des Moines, Des Moines, and Grimes repair technicians are standing by to provide brake repair services.
Signs You Need Brake Repair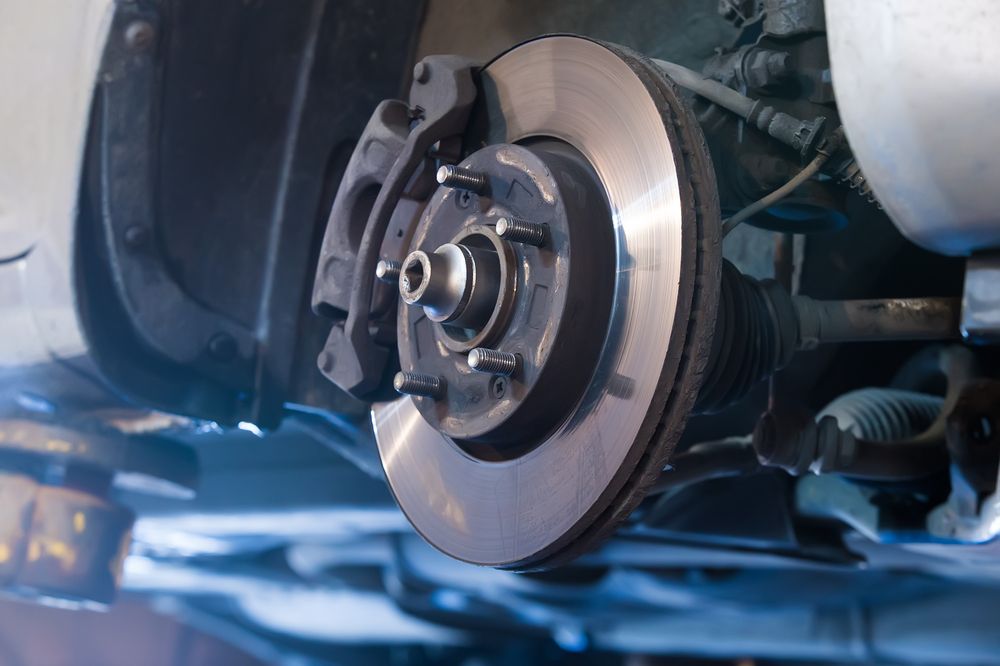 Preventative maintenance is often the best remedy, and that goes for anything car related. If your brakes have not been inspected in some time, you might notice certain issues trying to let you know it's time for repair.
Strange noises. Squeaking or squealing brakes can be a sign that it's time to replace the brake pads. Brake pads are actually meant to make a squeaking noise when wearing down, letting you know it's time for a replacement. These typically last around 30,000-40,000 miles.
Car pulling one way. If you find yourself fighting the wheel a bit to keep the car on the straight and narrow, the brakes may need an inspection.
Vibrations. Pulsation or vibration when pressing down on the brakes means they could be worn. If the steering wheel shakes along with this vibration, that could be the sign of a brake issue, too.
Visit Our Brake Repair Experts
If brake repair is needed for your vehicle, then it's time to schedule an appointment with our service team. We'll work hard to get you (and your car) back on the road as soon as we can. It only takes a few minutes to schedule an appointment right here on our website.
If you'd like to have the brakes inspected, and don't have an appointment, we can complete a multipoint brake inspection in our express service center. This will help our service team determine the current status of your brakes, and whether or not they're safe to use.
We Care for Your Brakes
Take a few minutes to schedule your next service appointment here on the Toyota of Des Moines website. It saves you a call and gets you back to your day in West Des Moines, Des Moines, and Grimes a bit sooner.
If you have an immediate concern with your brakes, or the brake light has turned on in your dashboard area, bring your car to the dealership as soon as possible, and we'll get to work.
Complete Brake Service
$25.00 off
Use this coupon for a Complimentary Brake Inspection. If you need any brake work, take off the discount shown above from parts and labor
Print
Sales Hours
(515) 276-4911
| | |
| --- | --- |
| Monday | 8:00 am - 8:00 pm |
| Tuesday | 8:00 am - 8:00 pm |
| Wednesday | 8:00 am - 8:00 pm |
| Thursday | 8:00 am - 8:00 pm |
| Friday | 8:00 am - 6:00 pm |
| Saturday | 8:00 am - 6:00 pm |
| Sunday | Closed |