Oil Change near Me

The Toyota of Des Moines team is dedicated to supplying drivers in West Des Moines, Des Moines, and Grimes with a comprehensive array of automotive services. This includes oil changes. When you're in need of an oil change, you can be confident that your vehicle will be getting the care and attention that it deserves when you bring it to our state-of-the-art service center.
First-Rate Service Center Technicians at Your Disposal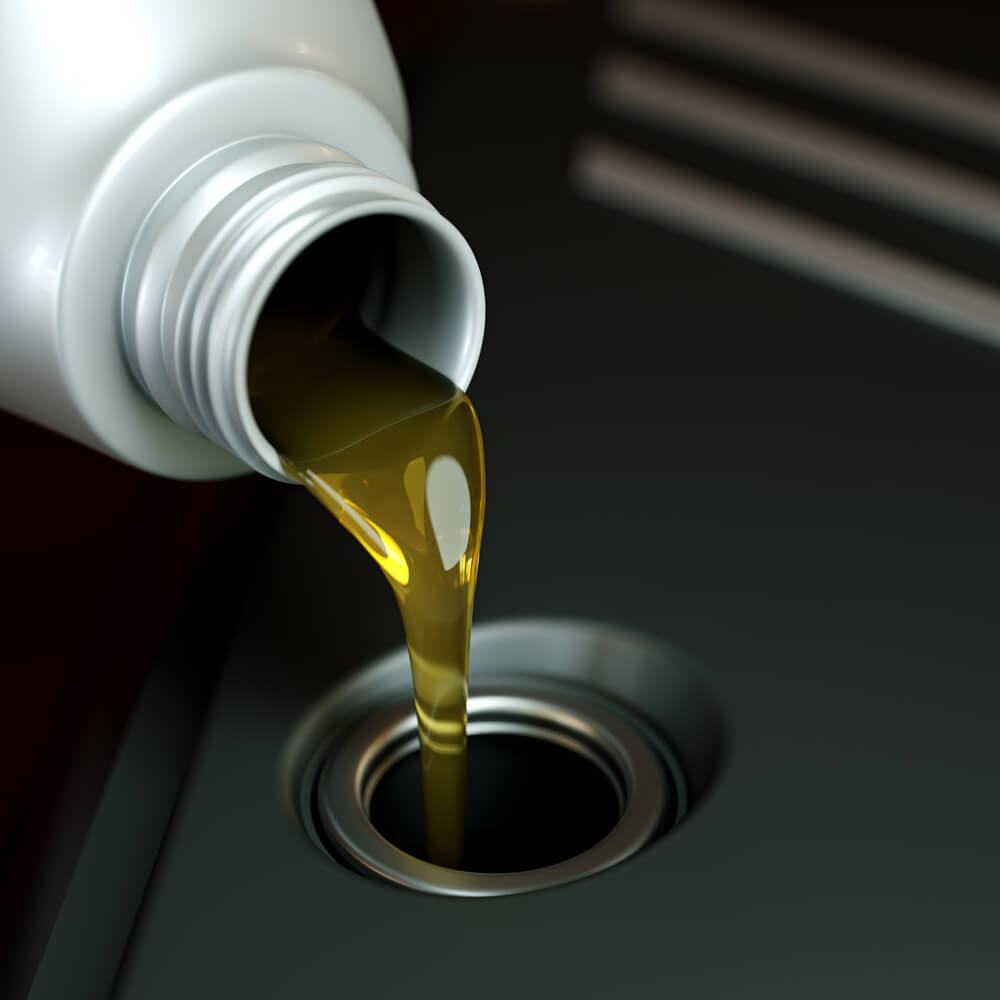 When it's time for an oil change, you expect this vital aspect of automotive maintenance to be performed in great detail. That's exactly what you'll get when you bring your car to us. Our team of certified mechanics uses the latest equipment to get the job done with precise results.
You can also count on these factory-trained experts to perform the necessary oil change services in a timely manner in order to get you back on the road as soon as possible.
For your convenience, we've provided you with the ability to schedule your oil changes with us online.
The Importance of having Your Oil Changed
When the oil that flows through your engine gets older, it loses its ability to lubricate, cool, and clean all those moving parts. It will even begin to break down. When this happens, it will collect the various dirt particles found all over the engine's insides. This development results in the creation of a harmful sludge that can cause quite a lot of damage. Regular oil changes prevent this from occurring.
When to Change Your Oil
How often you should be changing your oil depends largely on the kind you use. If you drive an older car with conventional oil, you should go between 3,000 and 5,000 miles before having it changed. If your car is newer, it likely runs on synthetic oil and can provide you with up to 7,500 miles between changes.
Schedule Your Oil Change with Us Today
If you're in West Des Moines, Des Moines, or Grimes and you're thinking it's about time for you to get an oil change, our team here at Toyota of Des Moines will be happy to take care of it for you. Simply contact our service center to set up your appointment.
Sales Hours
(515) 276-4911
| | |
| --- | --- |
| Monday | 8:00 am - 8:00 pm |
| Tuesday | 8:00 am - 8:00 pm |
| Wednesday | 8:00 am - 8:00 pm |
| Thursday | 8:00 am - 8:00 pm |
| Friday | 8:00 am - 6:00 pm |
| Saturday | 8:00 am - 6:00 pm |
| Sunday | Closed |
Service Hours
(515) 276-4912
| | |
| --- | --- |
| Monday | 7:00 am - 6:00 pm |
| Tuesday | 7:00 am - 6:00 pm |
| Wednesday | 7:00 am - 6:00 pm |
| Thursday | 7:00 am - 6:00 pm |
| Friday | 7:00 am - 6:00 pm |
| Saturday | 7:00 am - 4:30 pm |
| Sunday | Closed |
Parts Hours
(515) 276-4913
| | |
| --- | --- |
| Monday | 7:00 am - 6:00 pm |
| Tuesday | 7:00 am - 6:00 pm |
| Wednesday | 7:00 am - 6:00 pm |
| Thursday | 7:00 am - 6:00 pm |
| Friday | 7:00 am - 6:00 pm |
| Saturday | 7:30 am - 4:30 pm |
| Sunday | Closed |
Delivery Coordinators Hours
515-333-5168
| | |
| --- | --- |
| Monday | 8:00 am - 8:00 pm |
| Tuesday | 8:00 am - 8:00 pm |
| Wednesday | 8:00 am - 8:00 pm |
| Thursday | 8:00 am - 8:00 pm |
| Friday | 8:00 am - 6:00 pm |
| Saturday | 8:00 am - 6:00 pm |
| Sunday | Closed |