Toyota Maintenance Schedules

Every Toyota rolling off the assembly line is built to last. Serving West Des Moines, Des Moines, and Grimes, Toyota of Des Moines is here to help you find the Toyota that's the right fit for your lifestyle.
Once you've done that, you're officially in the driver's seat, but wait! Maintenance is required to take care of your car as time moves on. It's important to stay up to date with all service, and our Toyota maintenance schedules can help you do just that.
Toyota Camry Maintenance Schedule
Toyota Corolla Maintenance Schedule
Toyota Highlander Maintenance Schedule
Toyota RAV4 Maintenance Schedule
Toyota Tacoma Maintenance Schedule
Why a Maintenance Schedule Exists
Our professional service technicians work hard to protect your car. Regularly scheduled maintenance is often the best way to protect your car in the long run. Those small repairs now can save you money on big repairs in the future.
It's critical that you keep track of your car's maintenance. Each model has its own specifications and needs. A maintenance schedule will help take the guesswork out of things. By keeping the maintenance schedule by your side, you'll know when to visit us for that oil change, tire rotation, brake pad replacement, or other important service.
Follow Your Maintenance Schedule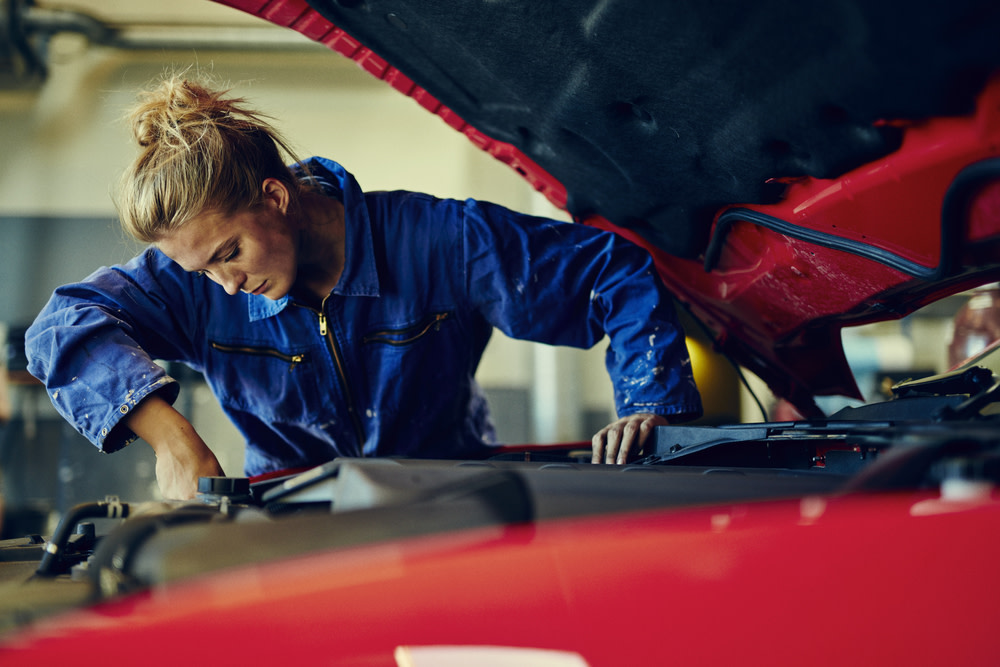 Following a maintenance schedule makes owning your Toyota easier. There are many benefits to following a maintenance schedule.
Here are a few:
Save money: Regular vehicle maintenance costs less than a major, complex repair. An oil change will keep your engine running smoothly, but not changing the oil could lead to severe engine damage.
Safety: Having your car looked at on a regular basis can prevent those unexpected moments when the battery dies or the brakes don't respond fast enough.
Fuel economy: When your car is kept in the best shape possible, it ensures the maximum fuel economy. For instance, if an alignment is needed, the tires may have to work harder, negatively impacting fuel efficiency. We'll rotate and align tires, check the brakes, and change the oil to ensure you get the most out of your vehicle.
Access Your Toyota Maintenance Schedule
On this page, you'll find maintenance schedules for various Toyota models. Click over to yours, and you'll have all the information you need to know about your car.
We'll work efficiently to return your car to the roads as soon as possible. Check out Toyota of Des Moines, your Toyota dealer near West Des Moines, Des Moines, and Grimes, for comprehensive service today.
Sales Hours
(515) 276-4911
| | |
| --- | --- |
| Monday | 8:00 am - 8:00 pm |
| Tuesday | 8:00 am - 8:00 pm |
| Wednesday | 8:00 am - 8:00 pm |
| Thursday | 8:00 am - 8:00 pm |
| Friday | 8:00 am - 6:00 pm |
| Saturday | 8:00 am - 6:00 pm |
| Sunday | Closed |
Service Hours
(515) 276-4912
| | |
| --- | --- |
| Monday | 7:00 am - 6:00 pm |
| Tuesday | 7:00 am - 6:00 pm |
| Wednesday | 7:00 am - 6:00 pm |
| Thursday | 7:00 am - 6:00 pm |
| Friday | 7:00 am - 6:00 pm |
| Saturday | 7:00 am - 4:30 pm |
| Sunday | Closed |
Parts Hours
(515) 276-4913
| | |
| --- | --- |
| Monday | 7:00 am - 6:00 pm |
| Tuesday | 7:00 am - 6:00 pm |
| Wednesday | 7:00 am - 6:00 pm |
| Thursday | 7:00 am - 6:00 pm |
| Friday | 7:00 am - 6:00 pm |
| Saturday | 7:30 am - 4:30 pm |
| Sunday | Closed |
Delivery Coordinators Hours
515-333-5168
| | |
| --- | --- |
| Monday | 8:00 am - 8:00 pm |
| Tuesday | 8:00 am - 8:00 pm |
| Wednesday | 8:00 am - 8:00 pm |
| Thursday | 8:00 am - 8:00 pm |
| Friday | 8:00 am - 6:00 pm |
| Saturday | 8:00 am - 6:00 pm |
| Sunday | Closed |